The Toughest Fishing Boat, Dinghy & Tender
POLYCRAFT 300 TUFFY
Fishing Boat, Dinghy & Tender Singapore
Beautifully designed & engineered Polyethylene Boats
The original Tuffy was designed for use as a tender vessel for larger craft, however because of its incredible stability and shallow draft it soon became popular with fisherman who wanted a small go anywhere boat to reach those hard to access areas.
The new and improved 300 Tuffy still keeps the DNA of its predecessor regarding its incredible stability while also adding improved features with fisherman in mind with extra storage facilities and casting deck. The cast deck and rear seats all have usable storage with water repellent raised lips to keep things dry, and the hull shape has been improved for better performance.
All the internal and gunwale surfaces are non-slip, and the hand rails are more usable than its predecessor. Other features include through hull drainage in anchor well, easy boarding via the larger rear steps, drainage channel on floor, divider option for front storage compartment, wide gunwales and a recessed tow eye .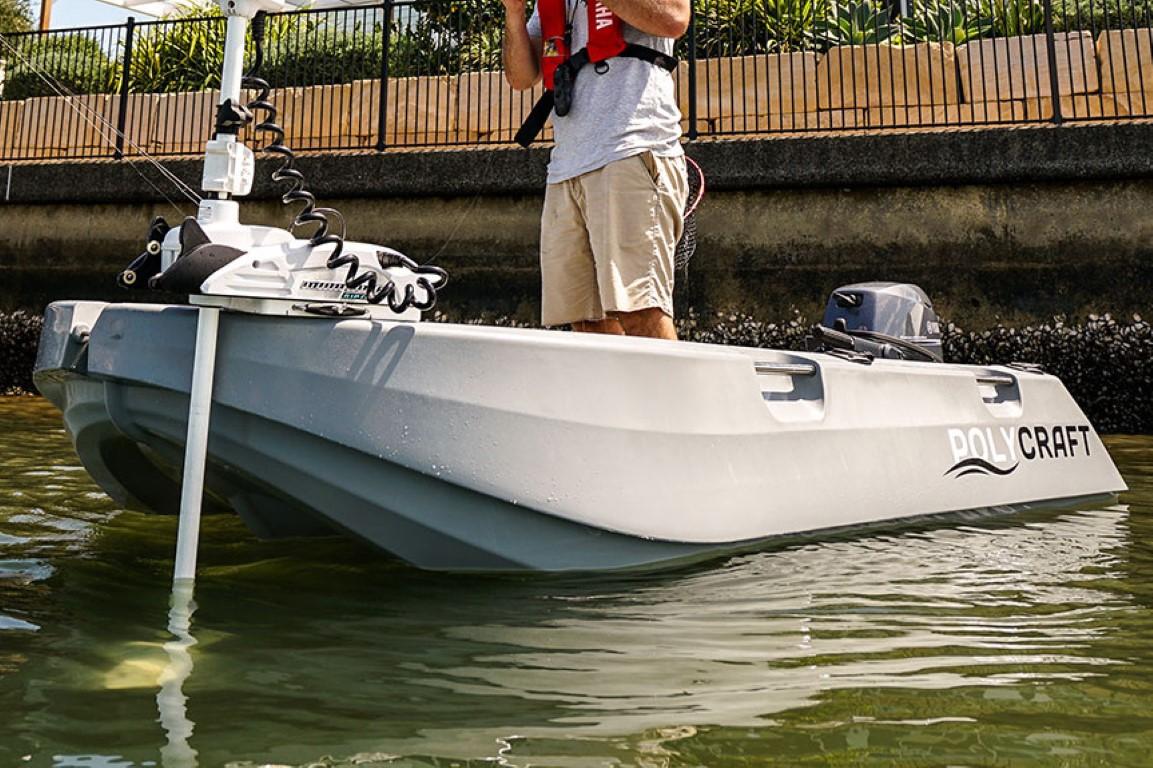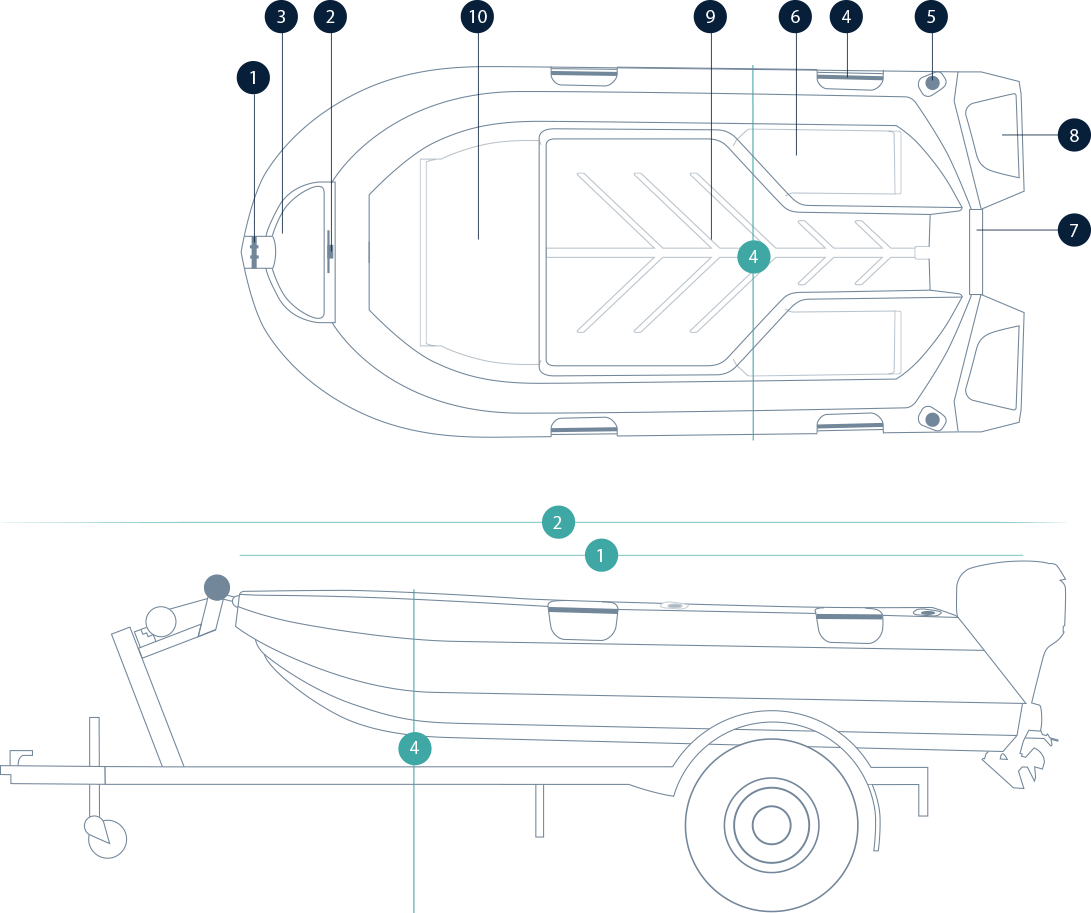 Specifications

Length
3.05m
Length on trailer
4.30m
Height on trailer
1.10m
Beam
1.50m
Depth
0.58m
Weight
108kg
Shaft Length
15.00 inches
HP Rating
15
Capacity
4 People/217kg
Features

Standard
Optional
Recessed Tow Eye
2x Extra Rod holders
Cleat
Optional minn kota quick release
Anchor well with drainage
Survey Standard
Passanger hand rails
Lifting points
2x Rod Holders
Carpeted floor
Rear seats with storage and non-slip surface
Alloy Transom plate
Rear step
Non-slip floor with drainage
Cast desk/seat with storage and non-slip surface
Choice of Your Tuffy Colour
Price
S$5,495
– free delivery within Singapore & Malaysia
– not inclusive taxes
Warranty
– Four (4) years from the date of purchase for all boats used in recreational applications; or
– One (1) year from the date of purchase for all boats used in commercial applications.
WHAT IS THE THICKNESS OF THE HULL?
The hull is a seamless, dual skin design with an average hull thickness of up to 10mm for each skin i.e. each boat has on average hull thickness of at least up to 20mm. This hull thickness compares favorably with many of our competitors hulls.
WILL DIRECT SUNLIGHT AFFECT A POLYCRAFT?
The plastic compound used by Polycraft is a low density Polyethylene manufactured specifically for the construction of our boats. The material is UV stable and has a UV rating of 11 which is much higher than most plastics (for example, a wheelie bin which spends all its time in the sun and outdoors only has a UV rating of 2).
HOW DO I CLEAN MY POLYCRAFT?
Normal everyday washing only requires fresh water and you may wish to use a form of marine wash. If your Polycraft is really grubby you can use engine degreaser, truck wash, or CT18 which is available at most Supercheap Auto stores and wash down with a high pressure hose. NOTE: Do not try and polish your boat with car polish or any type of buffing compound, this will have the reverse effect. Once the boat has been washed thoroughly you can buff the boat with a lambswool buffing pad (no liquids).
CAN I REPAIR A POLYCRAFT MYSELF IF IT IS DAMAGED?
The simple answer is yes you can. A heat gun and some poly welding rod is all that is required. If you are not quite the home handyman, we recommend the services of a professional plastics repairer, such as a car repairer who specializes in repairing plastic bumper bars etc.
Have a Question?
Talk to Us