A Well-Deserved Getaway
EXPERIENCE INFINITY
Yacht experiences, parties & holidays
Yacht Rental & Charter in Singapore
Infinity Sails offer yacht cruises tailored to your desires, on our luxury catamaran in the southern waters of Singapore and neighbouring islands. Providing our best service to you our customer is a priority which we live and breathe by to ensure a unique charter experience for you away from the busy Singapore city life.
At Infinity Sails we are dedicated to providing you with a truly personal customer experience of ultimate maritime flair. Our luxury charter yacht can accommodate up to 18 guests. You will be well treated and taken care of during a relaxing cruise by our professional and experienced crew.
Whether you want to cruise at sunrise or into the sunset sipping champagne, enjoy the view of the Singapore city lights from the sea, explore tropical islands nearby with white sand beaches and pristine turquoise waters, celebrate night parties or special events while dining in style or enjoying a BBQ, it will be our pleasure to serve you.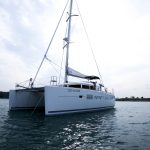 ARGON, our state of the art Lagoon 400 catamaran, will take you on a personal luxurious experience of modern yachting.
Infinity Sails, Your Host
Discover
Cabins & Capacity
Up to 18 people onboard
Up to 8 people for overnight stay
With two fully air-conditioned double cabins, one master cabin with maximised space and privacy and a huge saloon, offers you the highest standard of comfort.

Two large bathrooms, each one with separate shower. The thoughtful layout is suitable for accommodating a variety of guests, such as 2 families, 4 couples or a group of friends.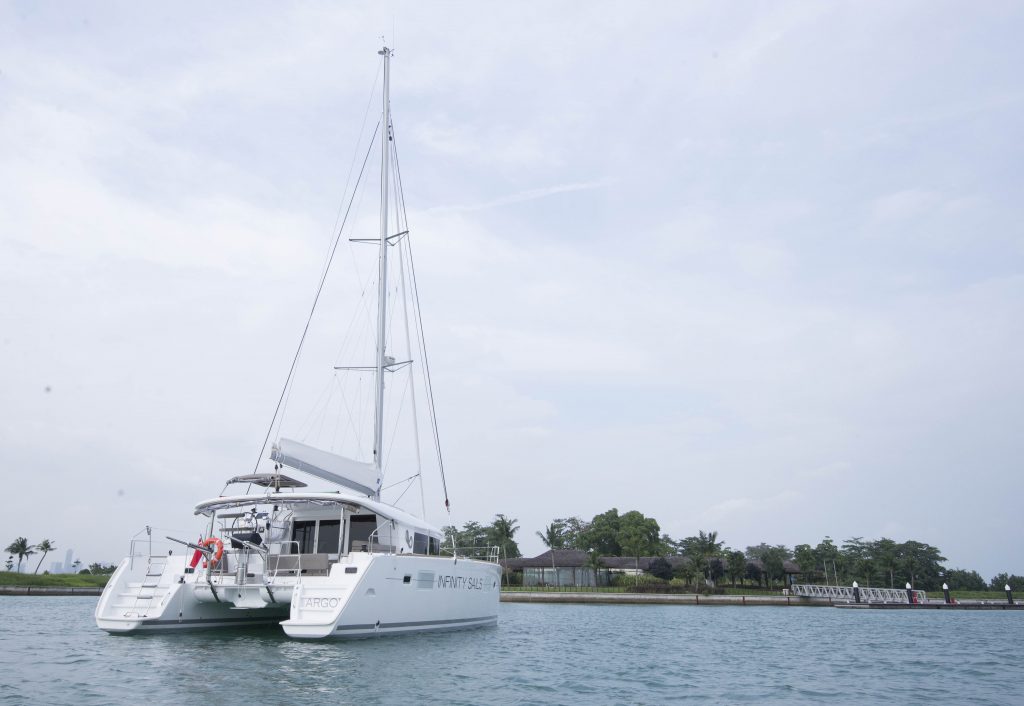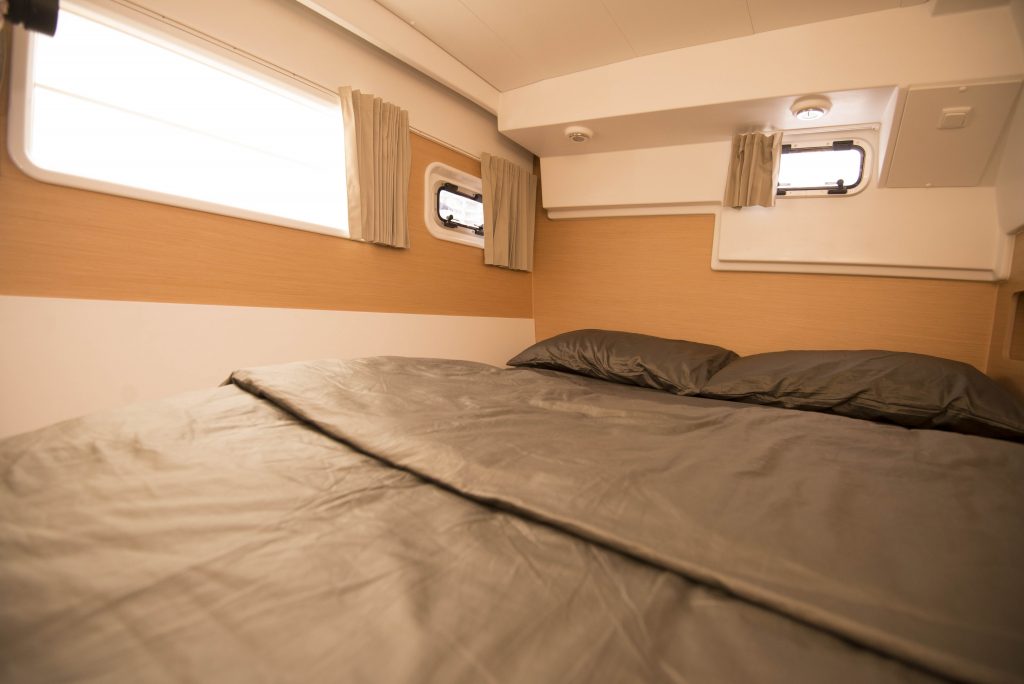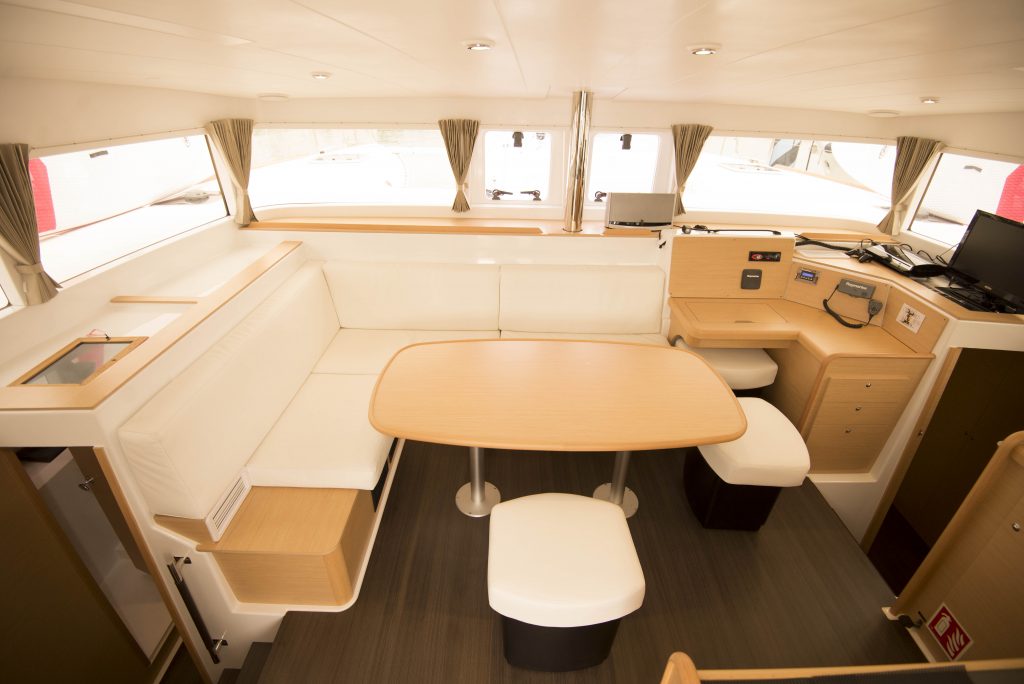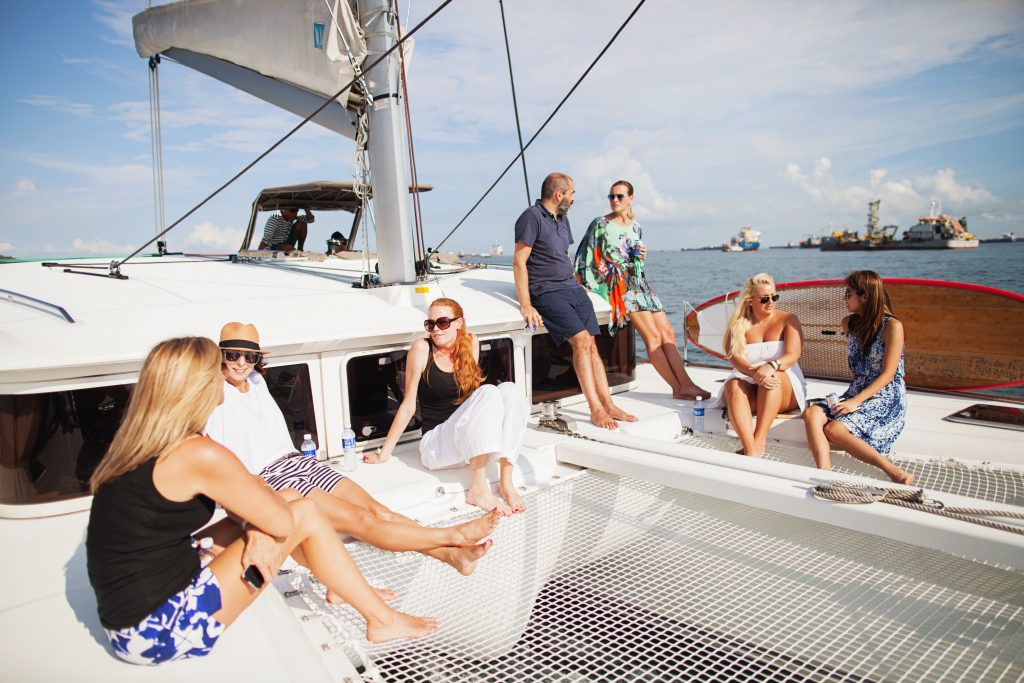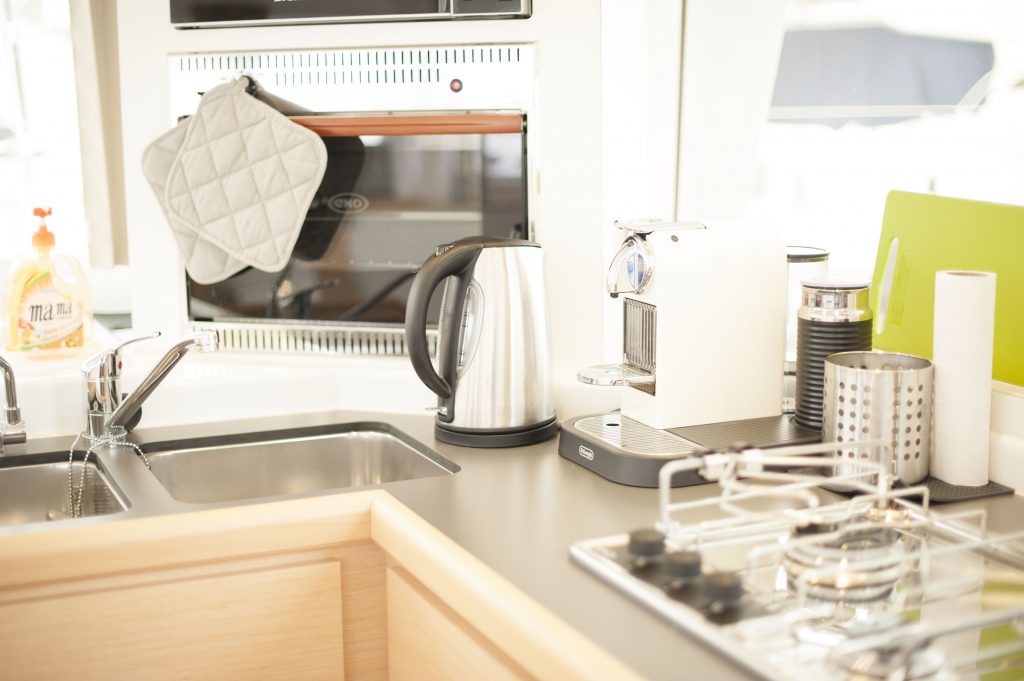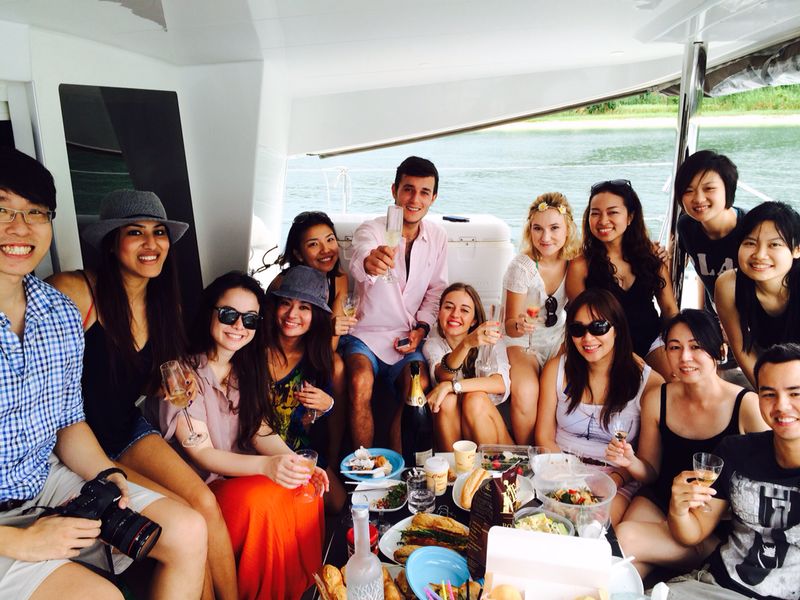 Cruise
Mon-Thu
Fri-Sun
Morning
(5 Hours)
S$856
S$1,070
Evening
(5 Hours)
S$1,027.20
S$1,241.20
Full Day
(8 Hours)
S$1,540.80
S$1,754.80
Party Night
(8 Hours)
S$1,626.40
S$1,840.40
Overnight
(24 Hours)
S$3,081.60
S$3,509.60
Additional Hour
(+1 Hour)
S$171.20
S$214
BBQ & Corkage Service Fee
Complimentary
*Yacht charter for 5pax
*Price inclusive GST
*Free soft drinks, BBQ service & Ice
*Includes use of all amenities
*Morning slots available from 6am to 2pm
*Evening slots available from 3pm to 11pm
** Top up S$200 (incl. GST) to upgrade to 15 pax
Cruise
Mon-Thu
Fri-Sun
Morning
(5 Hours)
S$1284
S$1605
Evening
(5 Hours)
S$1540.80
S$1861.80
Full Day
(8 Hours)
S$2311.20
S$2632.20
Party Night
(8 Hours)
S$2439.60
S$2760.60
Additional Hour
(+1 Hour)
S$256.80
S$321
BBQ & Corkage Service Fee
Complimentary
*Yacht charter for 10pax
*Top up S$200 (incl. GST) to upgrade to 15 pax
*Price inclusive GST
*Free soft drinks, BBQ service & Ice
*Includes use of all amenities
*Morning slots available from 6am to 2pm
*Evening slots available from 3pm to 11pm
PROMO: Top up S$200 (incl. GST) from 10 pax package to upgrade to 15pax
Published rates are quoted in Singapore Dollar, inclusive of prevailing Goods and Services Tax (GST).
Surcharge of 20% is applicable for Public Holidays (PH) and eve of Public Holidays.
The yacht will come with one captain/skipper and one crew member for each charter (2 crews in total).
A baby or a child is considered as one person
No pets are allowed on board, unless with a leash or cage
The rates for the indicated yacht charter do not include food and drink
BBQ can be done by our service crew complimentary.  Please bring along pre-marinated food for the BBQ.
The listed rates include stashing drinks and provisions, cleaning and washing up and the use of all our crockery, cutlery and glassware.
BAD WEATHER POLICY
Boating is rain or shine events. In the event of very bad visibility or lightning, the skipper will or can abort or postpone the charter, then reschedule to the next available date or time. Safety is our priority.
Singapore is geography close to the equator, rain can always occur partially over the region. Being on a yacht, we will be able to navigate as much around. However, a tropical shower will be fun, too.
Food & Drink
Complimentary Drinks & BBQ Service
Professional Barbeque & Cooking Service
Our crews are also experienced cook & BBQ specialist that promise to get your meal prepared deliciously. You'll have to prepare your food items or order it from external parties to be delivered to our yacht directly.
Complimentary Soft Drinks & Water
We welcome our guests with complimentary soft drinks and mineral water. You may also bring your beverages and wine, our crews will be happy to serve the beverages to your guests.
Tableware & Glassware
You don't have to prepare any disposable tableware and glassware, we have all the beautiful tableware and glassware you need onboard.
Thank you so much for the awesome coral day 🤩🤩🤩
Cooking Facilities
Barbeque Pit, Cooking Stove, Microwave Oven & Oven
Tableware
Acrylic Champagne & Wine Glasses, Acrylic Glasses, Ceramic Plates, Stainless Steel Cutleries and etc. 
Water Toys
2 x Stand Up Paddleboards, Kayak, Giant Floating Mat, Inflatables, Fishing Rods & Snorkeling Gears
Music Players
JBL Boombox 2, Radio & Built-in Speakers
Refrigerator
Fridges With Freezer, Cooler Box
Safety Equipments
Dinghy, Life Jackets, Life Buoys
Frequently Asked Questions (FAQs)
What are your booking times?
We have either morning slots that starts anytime in the morning until 3pm.  Afternoon booking starts from 4pm onwards. Minimum duration of 4hrs is required for booking times.
How do I confirm the booking?
You may whatsapp us at 96993782 to book and provide us details of your name and the no of pax for your group.
Do you accept deposit for the booking?
All bookings are on first come first served basis upon full settlment. We are unable to accept deposit or partial payment.
What are your preferred modes of payment?
We are able to accept payment via PayNow, FAST Transfer or IBG. Details of our bank account no will be advised in the official invoice.
Credit card payment is subject to 5% admin charges levied by the payment channel provider and is payable by the client.
Is baby considered one headcout?
Yes, if you are bringing your toddler along for the trip, it is counted as one pax.
Can I bring my own food and drinks for the trip?
Yes, you may bring your own food and drinks for the trip.
Can I bring my own wine for the trip?
Yes, you may bring your own wine. No corkage fees will be charged to you.
Who should I contact in case of emergency?
We will advise you a key contact upon confirmation of the booking.
Where is the meeting venue for the trip?
Please meet at 7-11 at One 15 Marina, Sentosa Cove. As you need walking time to the berth where the yacht is parked, please be advised to meet 15 mins at the mentioned venue  before the departure time.  As our charters are on scheduled timing, punctuality of the guests is required.
What is your wet weather policy?
The Captain is responsible for assessing the weather and deciding the next course of action. His decision is final and non-negotiable.
Regardless of the weather condition, guests are required to report to the meeting venue. Reason being, the weather conditions onsite are  different from offsite locations.   Final decision is made by the captain and final conditions
cannot be assessed until right up to the start of the trip
In the event of very heavy rain with thunderstorm before the charter, the trip may be delayed for up to 30 minutes or more if possible. subject to yacht availability. If bad weather persists, the trip can be rescheduled to an agreeable date at the discretion of the captain; there will be no refunds for cancellations.
If it rains after the yacht has left the dock and is forced to return back to marina due to unsafe condition, then no postpone is allowed and no refund for unused hours. If it's light rain we will still go ahead with the charter.
What is your advise for a person with motion sickness for this trip?
It is best not to go for the trip as he or she may not get to enjoy the trip while the yatch is on the cruise. Alternatively, do bring along sufficient motion sickness or sea sickness medications to minimize the effect.
Are toilets with shower facilities available for use?
Yes, we have shower facilities for guests and family members to clean up themselves after the wet activities. Do bring along your own toiletries if you require a full shower after the activities.
Do I need to bring extra clohtings for the trip?
Yes, as there are water activities the chances of getting wet are high. Please be advised to bring extra clothings to change into so as not to fall sick due to wet clothings.
Is there mobile phone coverage in the yacht?
This is dependent on the signal coverage of your telco company. You should still be able to use your phone as usual since we are still within Singapore waters.
Can I smoke in the yacht?
No, smoking in the yacht is strictly prohibited by the Martiime Port Authority (MPA).
Are pets allowed on the yacht?
Our yacht is pets friendly. Hence, pets are allowed on the yacht as long as they remain leashed throughout the charter. In addition, all pets are allowed only on the outer saloon area. The indoor saloon, galley and cabin area is strictly out of bound to pets.
Can I charge my mobile phone in the yacht?
Yes, we have power points for your chargigng purpose in case your mobile phone runs of battery. Please check with our crew or captain on location of these power points.
Does the yacht have wifi?
No, we do not provide wifi on the yacht.
Do I need to observe Safety Management Measures (SMM) since Covid-19 is still a prevalent issue?
Our crew will be conducting a pre departure briefing which covers the do's and don's for SMM. Do observe the guidelines shared by the crew.
Do you take in pregnant ladies on the yacht?
We do not have restrictions on pregnant ladies to join us on board. However, it would be best to consult your doctor on this before going ahead to confirm a charter with us.
Have a Question?
Talk to Us
Information
Cruise Destinations
Depends on the duration of your charter, we will suggest visiting the following destinations.
Lazarus Island
Lazarus Island is a well-kept secret in Singapore, popular with boaters. It has a horse-shoe shaped bay with white, sandy beach and clear blue water, hence the perfect spot to anchor and enjoy a day of swimming, stand-up paddling, relaxing and dining in style on board the yacht of your choice. Somersault off our yacht docked at sea, get towed with inflatables, enjoy the big mats on the ocean, you don't want to leave that area anymore. Connected by a short causeway to St. John's Island, it is a hidden oasis for beach junkies. The beach extends to the southern end of Pulau Seringat, although to the visitor's untrained eye, it is one long stretch of sand.
St John's Island
St. John's Island, previously known as Pulau Sakijang Bendera, is another one of the Southern Islands in Singapore. It is located approximately 6.5 km to the south of the main island of Singapore and linked to Lazarus Island via a stretch of path. Popular with many boaters and rich of many species of fish, it is a relaxing destinations for fishing and enjoying nature. With its swaying coconut trees, swimming lagoon and grassy knolls for picnics or beach barbecues, the island – an anglers favourite – offers a rustic getaway.
Sister's Island
Sisters' Islands are two of the Southern Islands in Singapore and are located to the south of the main island of Singapore. Big Sister's Island, about 39,000 square metres (9.6 acres) in area faces the open sea, while Little Sister's Island, about 17,000 m2 (4.2 acres) in area faces the mainland. The two islands are separated by a narrow channel which makes the islands a great spot for fishing in between the formations of land. The common sea star, blue-spot nudibranch, octopus and five-spot anemone shrimp can be spotted during low tide in that area. Legend has it that the islands were formed out of two orphaned sisters. After a pirate kidnapped the younger sister, the elder one swam after the boat and drowned. Grief stricken, the younger sister jumped into the sea and drowned too. The next day, two islands formed at the spot where they died and were henceforth known as Sisters' Islands.
Pulau Hantu
Pulau Hantu is located to the south of the main island of Singapore, off the Straits of Singapore. Pulau Hantu is actually made up of two islets: Pulau Hantu Besar (Big Ghost Island) and Pulau Hantu Kechil (Little Ghost Island), with a total area of 12.6 hectares. At low tide, it is possible to wade across the shallow lagoon between the two islands. Both have shelters and picnic areas. Despite its name, it is far from eerie. Calm waters, white sand and a rich bounty of coral reefs made the island an increasingly popular haunt with snorkelers and divers with more than 100 species of corals, bamboo sharks, clown fishes, sea stars, seahorses and turtles. For non-divers, the main draw would be a small mangrove area and swimming lagoons.
Kusu Island
Kusu Island is one of the Southern Islands in Singapore, located about 5.6 kilometres to the south of the main island of Singapore, east of Lazarus Island. The name means "Tortoise Island" in Hokkien and is home to more than 100 tortoise. It is a great spot for fishing. In the ninth lunar month each year, thousands of devotees flock to the island to pray for good health, prosperity, fertility and happiness. They make a beeline for the Da Bo Gong Temple. Elsewhere on the island, a 152-step climb leads to three kramats or holy shrines of Malay saints. The site is dedicated to a pious man from the 19th century. Next to tortoise there are also monkeys on the island. So you can poke around the religious sites, use one of the pavilions for a picnic or let your children loose in the open space or swimming lagoon
Marina Bay
Rounding off the trip we usually would move on from the Southern Islands towards Marina Bay to view the spectacular Skyline of Singapore, in particular a highlight at night! The approach is simply amazing and you will be stunned by the views
Sentosa & Fireworks
We would usually start your charter heading towards the west. We sail along Sentosa Island and you see beautiful bays, amazing properties and white beaches from a very unusual perspective. The Fireworks Songs of the Sea are a beautiful highlight to watch from the yacht.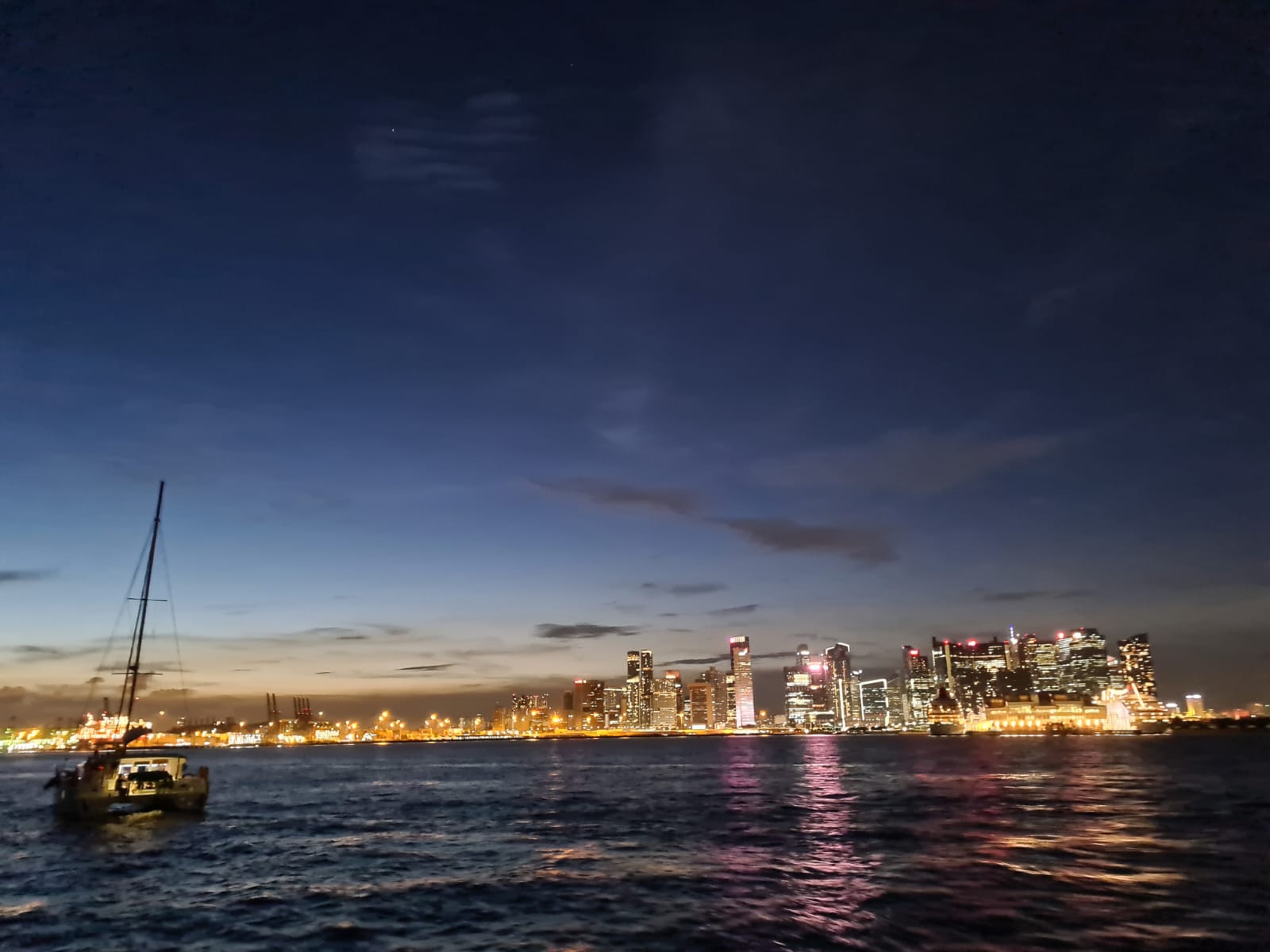 Experience
Infinity Sails
Our luxury catamaran ARGON never fails to provide you and your guests with an inimitable time. The spacious deck is perfect for relaxation or parties but that is far from all this yacht has to offer: Fun water activities are a highlight on luxury sailing trips for our thrill-seeking guests.
ARGON accommodates diverse equipment for water sports that are not available on other luxury catamarans. Especially the Stand Up Paddle (SUP) boards, which are of a high popularity in Singapore and gaining growing attention worldwide, are vainly searched for on other yachts this size. On board of ARGON you can make acquaintance with the lifestyle accompanying the SUP sport and enjoy your exclusive, luxury sailing event far from crowded spaces.
On our luxury catamaran time flies. So take care – you will hardly be able to await boarding ARGON again for yet another luxury sailing experience.
To charter ARGON, our sailing catamaran which is actually berthed at the most luxurious location in Singapore, the ONE°15 Marina Club, feel more than welcome to contact us. We are happy to supply you with more detailed information.
Getaway in Style
Sail With Us Today!
Vacation moon on! Time for some vitamin SEA.